US Senator Pat Roberts Discusses Trump, Trade During Garden City Stop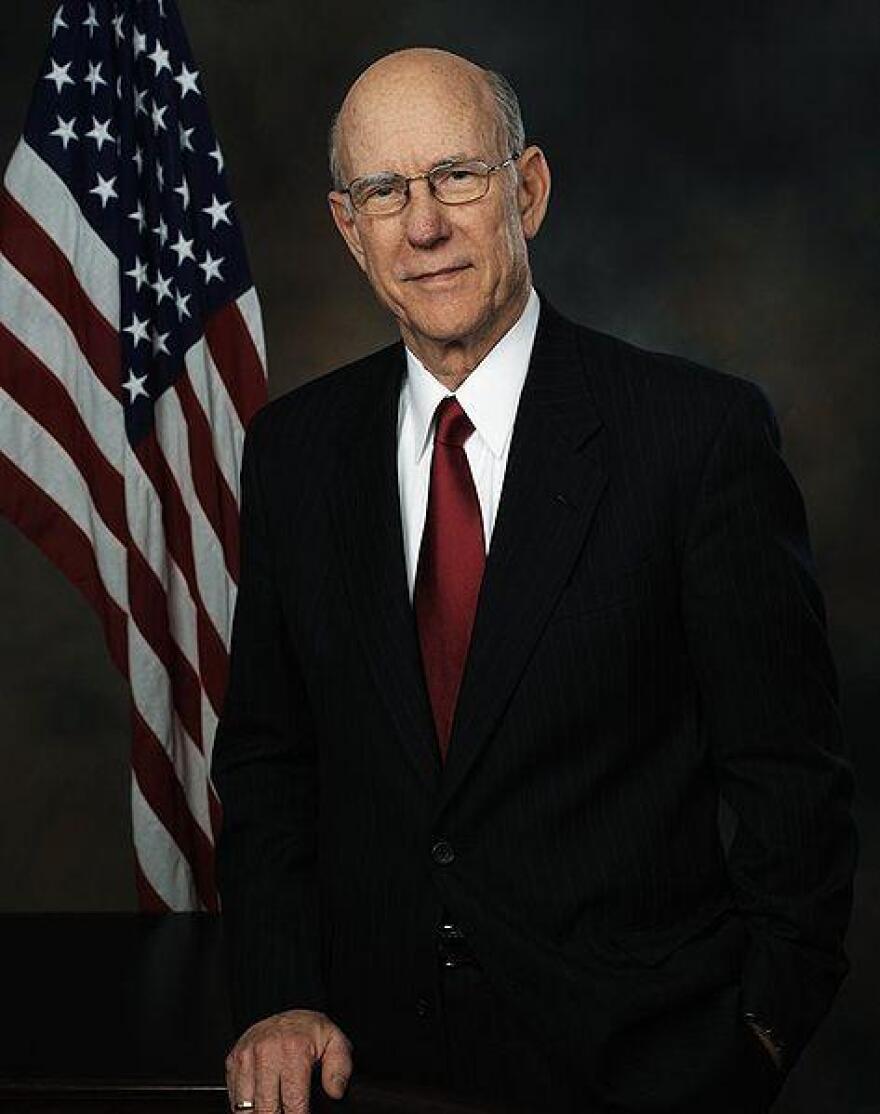 During a stop at Garden City Community College Thursday, U.S. Senator Pat Roberts shared his concerns about the impact of President Trump's trade policy on the agriculture economy.
Elected to the U.S. Senate in 1997, the Republican senator serves as the chairman of the Committee on Agriculture, Nutrition and Forestry. He said passing the 2018 farm bill provides a "safety net" for farmers over the next five years.
"We had a crying need, an urgent need for certainty and predictability on behalf of our farmers and our ranchers and our growers," Roberts said. "And agriculture is so, so important to Kansas and important to the country and a troubled and hungry world. "
The estimated $187 billion farm bill legalized hemp, tossed out work requirements for the Supplemental Nutrition Assistance Program (SNAP) and continues to subsidize some crop insurance, but Roberts disagrees with President Trump's trade policy.
"Trade retaliation is what's really killing us on crop prices," Roberts said. "We're trying to work with the administration to really give enough flexibility to the people who are in trade talks right now."
In Kansas, the cost of crop production is higher than crop prices and Roberts said low prices coupled with retaliatory tariffs on U.S. exports like wheat, soybeans and sorghum continue to hurt Kansas farmers.
When Trump imposed tariffs on China, Roberts said he heard concerns from Kansas sorghum producers immediately.
Marsha Boswell, director of communications at the Kansas Wheat Commission, said the high cost of production cannot continue long term nor can the tariffs.
She said about half of Kansas' crop is exported so losing market share overseas is adversely affecting crop prices.
"The entire ag economy is in a negative position right now because all of the expenses continue to go up, and we're losing market share and a number of these markets," Boswell said. "Tariffs are definitely a situation that is affecting farmers."
Before Roberts retires his post in 2020, he said he's hopeful Trump will compromise on trade, which would provide farmers with some financial relief.
"Quite frankly, with 2020 coming up and a lot of his support is from rural America, we can't go on like this with prices below the cost of production," Roberts said.