Higher Ground Bluegrass: Live in Panhandle, Texas — Saturday, June 10th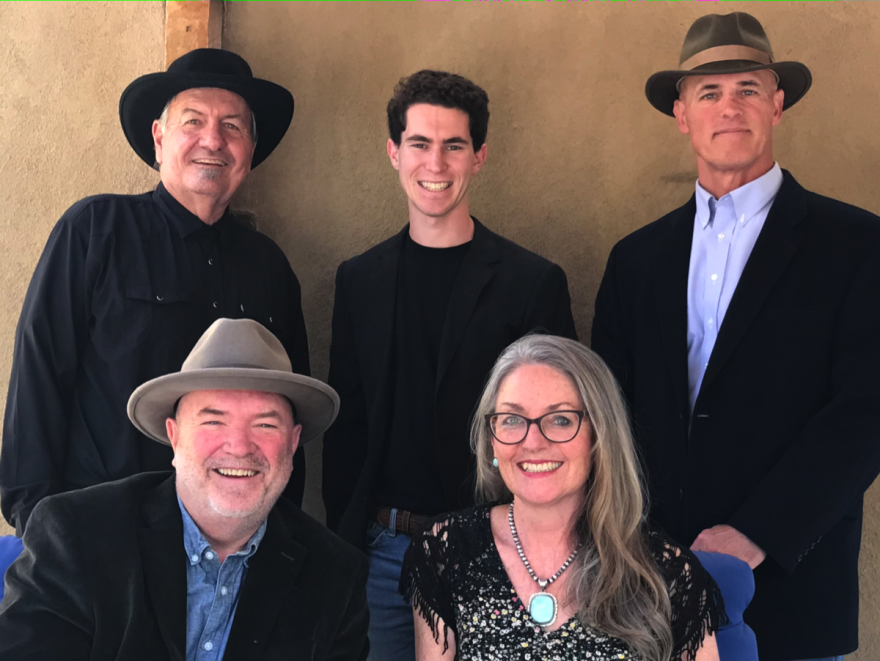 Thanks to Duke Weddington of Higher Ground Bluegrass for spending some time with High Plains Morning this week to talk about their upcoming show in Panhandle, TX, which is part of their 25th anniversary tour and launch for their latest album, Blue & Gray.
If you're not familiar with Higher Ground Bluegrass, you are now! The 25-year musical ensemble performs this Saturday, June 10th at the Buffalo Grass Music Hall in Panhandle, TX. Doors are opening at 6:30p, and the show runs from 7p to 9p. This is a donation show, so be sure to bring some cash for the band! Be sure to click the link at the top of this page for the full interview.
MORE ABOUT THE BAND: The New Mexico-based group was founded in 1998 and features five members including Duke Weddington (Banjo, Guitar, Vocals), Dave Devlin (Mandolin, Resonator Guitar), Pat Mahoney (Fiddle, Vocals), Laura Leach-Devlin (Bass, Vocals), and Ben Monroe (Guitar, Vocals).
The group says they perform original material penned by members of the band, along with a variety of traditional and contemporary selections influenced by the American traditions of folk, bluegrass, Celtic, country, and rock 'n roll.
They say their philosophy remains one of developing dynamic arrangements of their original material, as well as lesser-known songs, and adding something new and unique to standard bluegrass tunes to make them their own. With four members providing vocal contributions, the swapping of lead and harmonies offers something new and appealing for each song in their repertoire.
For more on Higher Ground Bluegrass, you can check out their website or visit their Facebook here.